Are you heading for a fishing charter Gulf Shores Alabama for the ultimate fishing trip but you don't know where to start? Good information from Blue Water Fishing Charters is below to give you some help.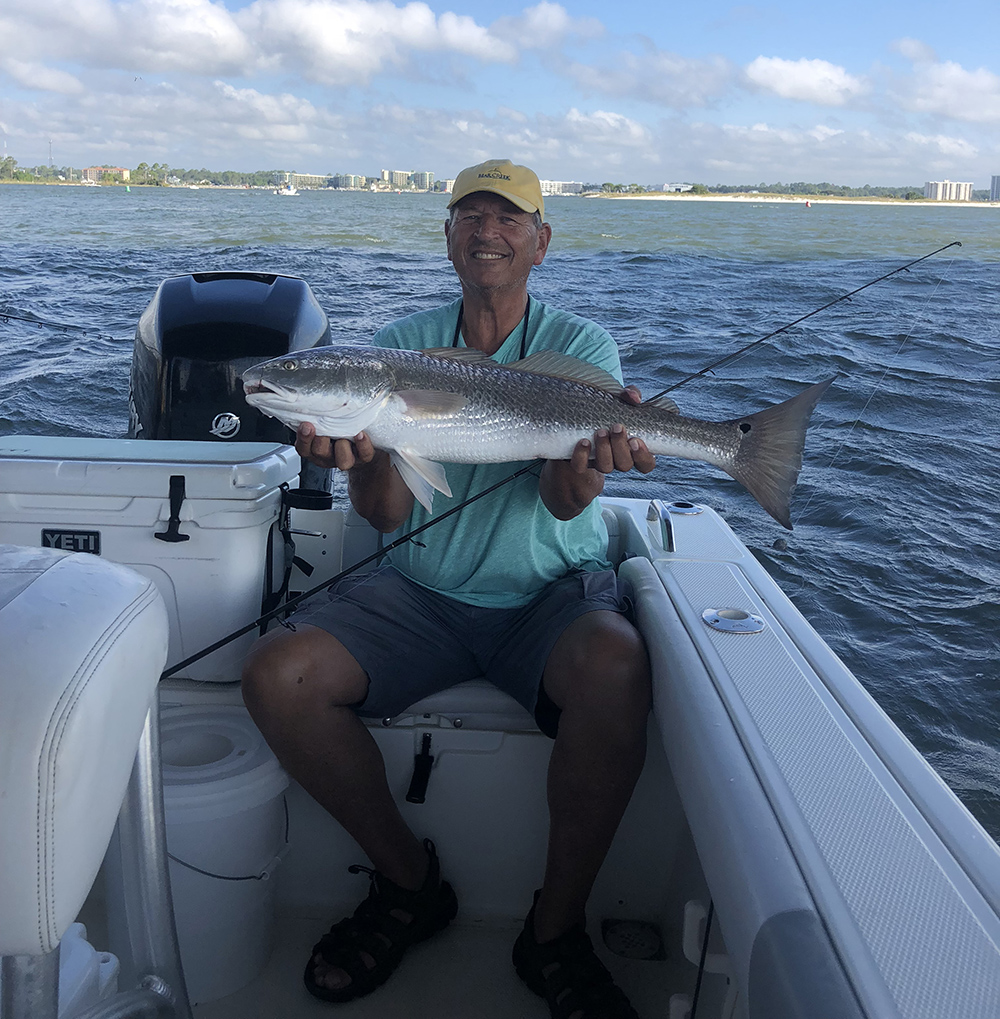 Call today to book your Fishing Charter Gulf Shores Alabama:
Blue Water Fishing Charters (251) 259-2644 OR (251) 753-4129
Well, fishing charters are a great way of spending a few hours on the water without having to worry about owning a boat or even finding fish. Whether you're a beginner or an experienced angler, there is a fishing charter package that suits you. Here are some helpful tips when booking a fishing charter Gulf Shores Alabama:
Type of fishing
Know your group size
Safety comes first
Location
Cost
Type of fishing
Your first priority is to decide the type of experience you want. Do you want to try reef, wreck, or inshore fishing? Or maybe you're interested in finding a charter that specializes in specific fish species such as billfish, tarpon, etc. Next, decide on the level you want to fish. Be sure to choose a charter that caters to novice fishermen and experienced anglers.
Know your group size
Some charters specialize in taking more experienced fishermen while others cater for beginners and their families. Be clear whether you want a charter on your own or a group charter. Small boats are designed to accommodate up to 6 people.
Safety comes first
While the condition of the boat plays a key role in safety, you should also consider the experience of the captain and the equipment on board. A little due diligence will go a long way. It's advisable that you research about the captain online. If you want to get unbiased testimonials about the charter company, contact other people who have used the services.
Location
It doesn't make sense to travel halfway across the city to get to the boat when there is a charter close to where you're staying. It's worth mentioning that most boats leave pretty early in the morning. The location will also depend on the time you want to spend on your trip and activities.
Cost
Perhaps, this is the biggest factor when choosing a fishing charter. Your budget will depend on:
• The number of people
• Type of fishing
• The type of charter
If the deal is too good to be true, do a little research to ensure you're dealing with a reputable company. Be sure to be set some money aside for miscellaneous expenses.
Fishing Charter Gulf Shores Alabama can be refreshing and exhilarating, especially when enjoying with your friends and family. You may want to pay close attention to the above tips before you hit the water.
Book your Fishing Charter Gulf Shores Alabama today by calling us at:
Blue Water Fishing Charters