At Blue Water Charters we will show you the joy of a fishing charter in Perdido Key Alabama. Come on out and relax, catch some amazing fish and let us help you have a great day on the water.
We do the work and you reap the rewards.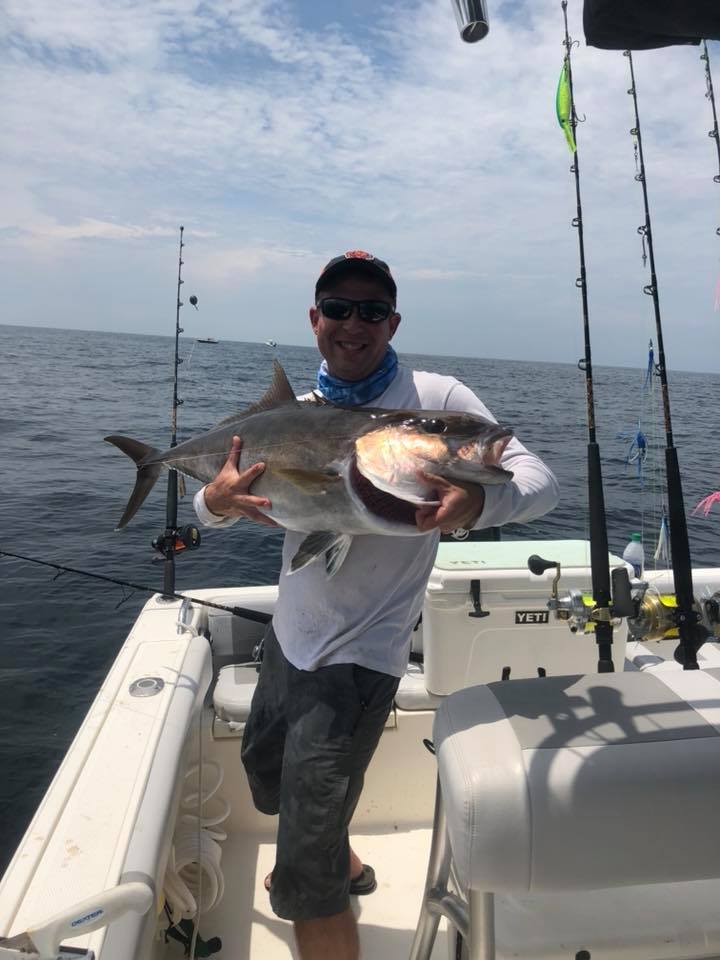 Call Blue Water Charters today to book your trip:
(251) 259-2644 OR (251) 753-4129
Fishing charters can be a terrific way to enjoy the company of your favorite people in the world. If you want to really enjoy a day on a fishing charter in Perdido Key Alabama, the solution is as simple as getting in contact with our local company. When you want a fishing charter service that's convenient, straightforward and hassle-free, you need our expert team on your side. The advantages of getting a fishing charter rental are beyond plentiful.
In-Depth Fishing Assistance
A fishing charter can give you the luxury of in-depth assistance while you're in the middle of all the action. On  a charter, you can relish the peace of mind of a dependable team. If you want to put all of your care and attention into securing the ideal fish, then the assistance of our bona fide aficionados can be incredible. Our charters can be optimal for folks who want to learn new fishing skills. They can even be suitable for individuals who wish to hone their fishing abilities in general.
Pure Ease
If you organize a fishing trip on your own, you have to keep track of so many things. Getting a fishing charter, however, is a whole other ballgame. If you opt for our fishing charter rental, you don't have to think for a second about showing up with any supplies. We manage your equipment requirements, end of story. People who don't want to deal with things weighing them down often are big devotees of our charters.
Carefree Enjoyment
If you live a fast-paced lifestyle, odds are strong that you like chilling out once in a while. Our charters thankfully can help you do so. People who want to savor comfort and ease can have a blast on our charters. If you want to be able to soak up stunning sights and sounds without any reluctance, then nothing can top a day with our magnificent team. Note, too, that our charters have all sorts of highlights that can make your adventure fun. You can even reap the rewards of:
Knowledgeable crew

Excellent equipment

Safety procedures
Bonding Experiences
Our charters can be fantastic for people who want to be able to bond with others. If you want to connect with family members, you can go on a charter fishing trip together. If you want to bond with your oldest friends, you can do the same thing. We're sure you'll laugh on our charters as you share memories that happened a long time ago. You can even talk about the beauty that's surrounding you.
Call Blue Water Charters at:  (251) 259-2644 OR (251) 753-4129
Fishing Charter Perdido Key Alabama